Matt Forde
Funny man. Forest fan.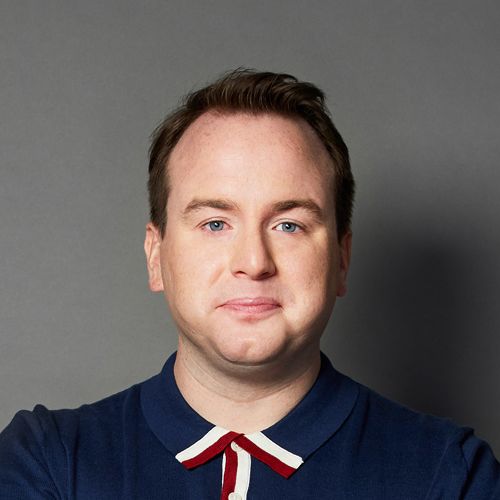 About Matt Forde
Matt Forde hosts Rock 'N' Roll Football on Absolute Radio, every Saturday from 2pm.
Matt is one of the country's most in-demand satirists, and host of Dave's ultra-topical political comedy show Unspun with Matt Forde, which is now in its fourth series.
He has also previously appeared on The Royal Variety Performance, Have I Got News For You, Mock the Week, 8 out of 10 Cats and Russell Howard's Good News. In the lead up to 2017's snap election, Matt presented a regular segment on The One Show commenting on the highlights of the campaign trail. He also hosted The Alternative Vote here on Absolute Radio during the 2015 general election.
Following nationwide tours of his previous three shows, It's My Political Party (And I'll Cry if I Want To), 24-Hour Political Party People and Get the Political Party Started, Matt returned to the Edinburgh Fringe in 2017 with his new show, A Show Hastily Rewritten in Light of Recent Events which followed the political chaos of 2017 in the light of Brexit, the snap general election and Trump. The show again toured the UK and was extended into 2018. He recently debuted his latest show Brexit Through the Gift Shop, at the Edinburgh Fringe which will tour the UK in 2019.
Matt has also hosted radio shows on talkSPORT and has been heard on BBC Radio 4, as well as occasionally reviewing the papers for Sky News and contributing to features on ITV's evening news too.
He is now one of the two Nottingham Forest fans called Matt (the other being Dyson) bringing you music and goals every Saturday afternoon on Rock 'N' Roll Football.
Related Presenters