Emily Dean
Fashion goddess and Frank Skinner's radio partner in crime.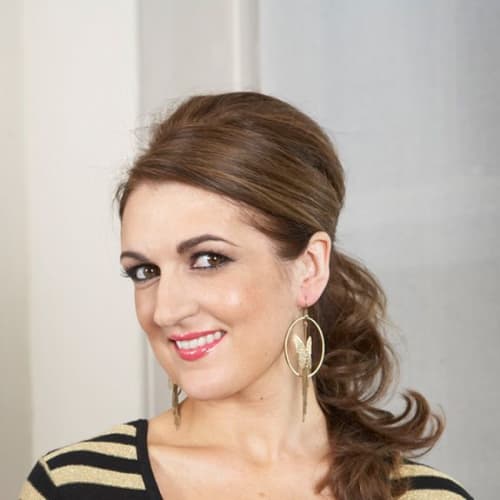 About Emily Dean
When she's not hanging out with Frank and Alun on Absolute Radio, Emily is a TV producer and journalist currently working as Deputy Editor of glossy fashion magazine, InStyle. She has also written for the Sunday Times, the Evening Standard and Glamour magazine and produced entertainment shows, notably The Big Fat Quiz Of The Year with Jimmy Carr.
This isn't Emily's first foray into performing - she spent her early years as a child actress, appearing in the BBC's Day Of The Triffids (which she likes to talk about at any given opportunity). She also regularly pops up as a fashion, style and entertainment pundit on news and review shows.
Emily's proudest career moment to date was when Heat magazine erroneously suggested she was dating someone from Blue, and referred to her as 'girl about town'.
Related Presenters