Chris Martin
"...not that geek from Coldplay" - Dave Grohl.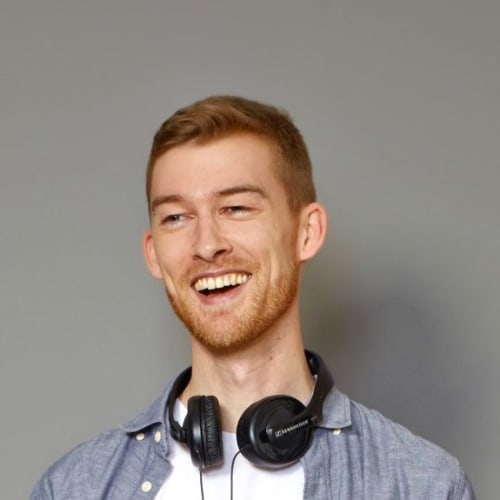 About Chris Martin
Chris is a massive music geek. Every decade of rock n roll is catalogued inside his head. While this may be useful in a pub quiz, it's put to more use right here.
On Absolute Radio he unites the UK's early birds from 1am-6am with great music, silliness and the greatest football quiz on the radio.
You can also find Chris on our decade stations, putting some proper rock into your workday, hosting The No Repeat Guarantee on Absolute Classic Rock every weekday from 1pm-4pm, and then soundtracking your evenings on Absolute 80s from 7pm. He also delves into hidden gems on Forgotten 90s, every Sunday from 9pm on Absolute Radio 90s. Basically, if you turn on one of our stations, there's about a 50% chance you'll hear Chris.
He works as part of the music team here playing around with the music, interviewing rock gods and making music specials. He's interviewed everyone from Arcade Fire and Muse to the Rolling Stones and Led Zeppelin. He's as happy as the proverbial pig in muck.
Chris is a Leeds United fan, and achieved a childhood dream of playing in central defence at Elland Road. It may only have been a 5-a-side competition on the pitch, but it definitely counts.
Message Chris
Related Presenters