Andy Bush
Hometime hero. Looks like that fella with glasses. You know the one.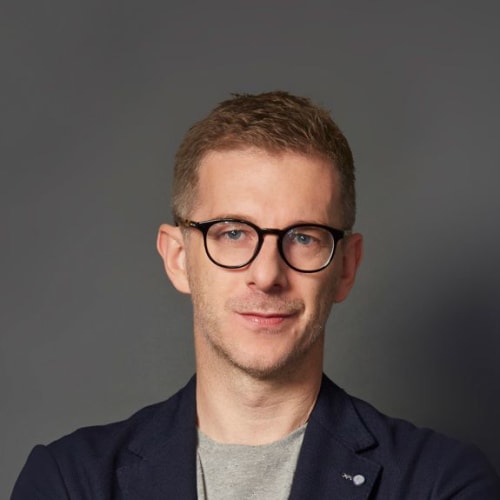 About Andy Bush
Bush was raised on the mean streets of Bristol and spent 10 years presenting the number one commercial radio show in the West Country. He listens to heavy music, plays Delta Blues guitar and is a devout Evertonian.
Before Radio he had all sorts of weird jobs. These included chip shop pot washer, silver service waiter and tipping custard in a factory.
Despite a back-story of cider, football and a nearly successful rock career, Bush has 5 Radio Academy Award nominations under his belt and has interviewed some of the biggest names around like Muse, Sir Mick Jagger, Keith Richards and Ricky Gervais.
On a weekend, Bush can be found trying to adapt to local customs around his new home in Essex. He's also an accomplished writer and doodles pictures of celebrities doing mundane things in his 'Celebs at Home' series.
He is related to Kate Bush (kind of...) and has never been to Shepherd's Bush.
Message Andy
Related Presenters